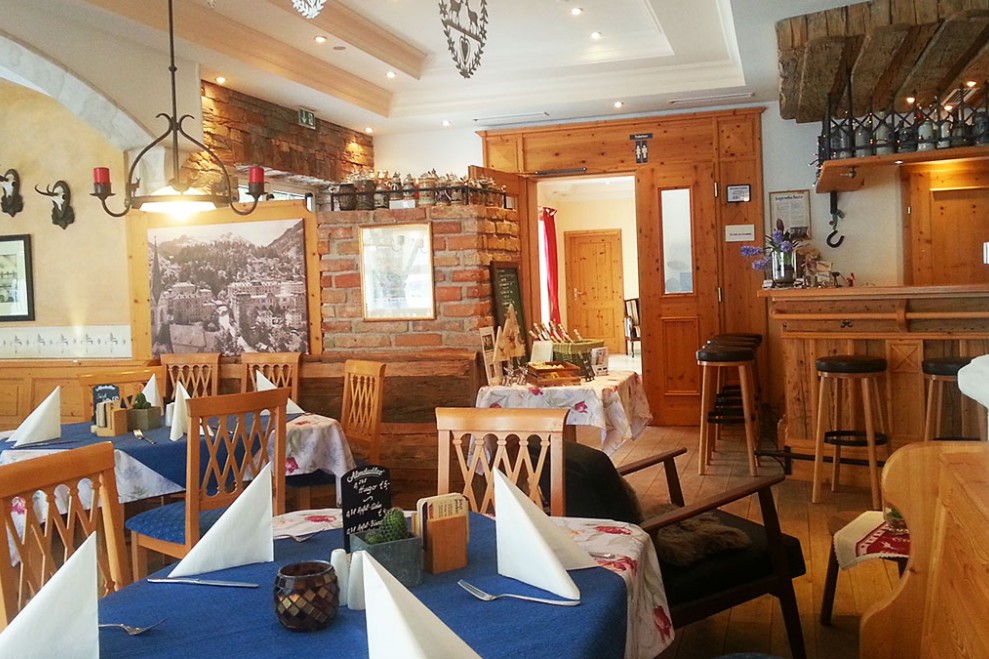 Gasteiner Wirtshaus - traditional hospitality
Experience classic Austrian host culture!
Our Gasteiner Wirtshaus is located in the heart of Bad Gastein and combines the well-known Austrian hospitality with real home-style cooking. We attach great importance to local, seasonal and fresh products! Cozy restaurant (non-smoking) with 55 seats, sunny terrace, parking places available.


The mural (left) was created by our team member Claudia.
Winter season from 07.12.2018 to 22.04.2019
Closed on the 24th of December
Kitchen closes at 21:00
OPENING HOURS:
from 07.12.2018 to 23.12.2018  -  11:00 - 14:00 and 17:00 - 22:00
from 25.12.2018 to 06.01.2019  -  11:00 - 22:00
from 07.01.2019:
Monday open 11:00 - 22:00
Tuesday, Wednesday, Thursday open 17:00 - 22:00
Friday, Saturday and Sunday open 11:00 - 22:00
Orania Stüberl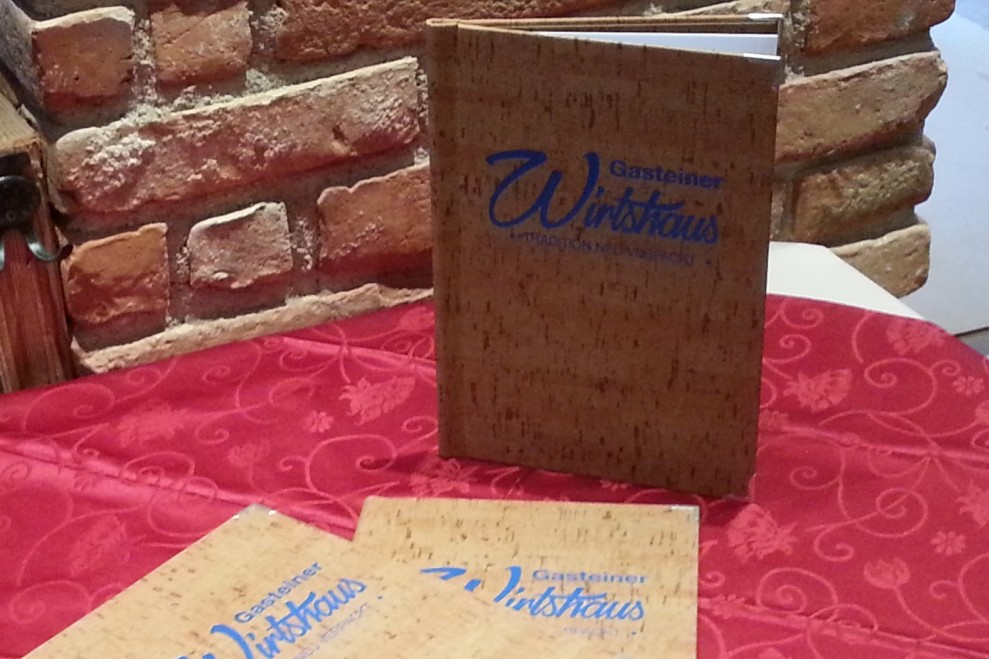 We're moved!
In October 2017 we had to leave the Orania Stüberl at the station after nearly 20 years. If you are sad now, because you have always felt comfortable with us - this is not the end - transfer to us also in the Aparthotel Sonnenwende!
From 01.12.2017 we have opened our new "Gasteiner Wirtshaus" for you.
more info
Menu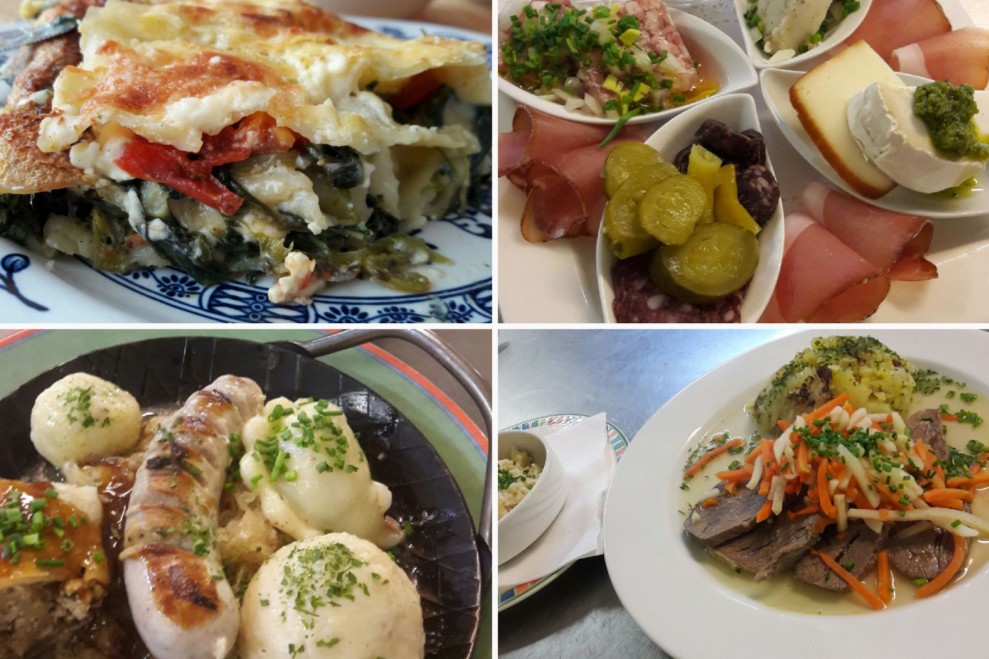 Regional products
Food is not an incident. In a cozy atmosphere we serve regional delicacies - always freshly prepared. Game and innards always have a season with us. These specialties can be found all year round on our menu.
The Austrian cuisine also offers many meatless dishes, so that vegetarians will find something for them.
more info
The Wirtshaus Team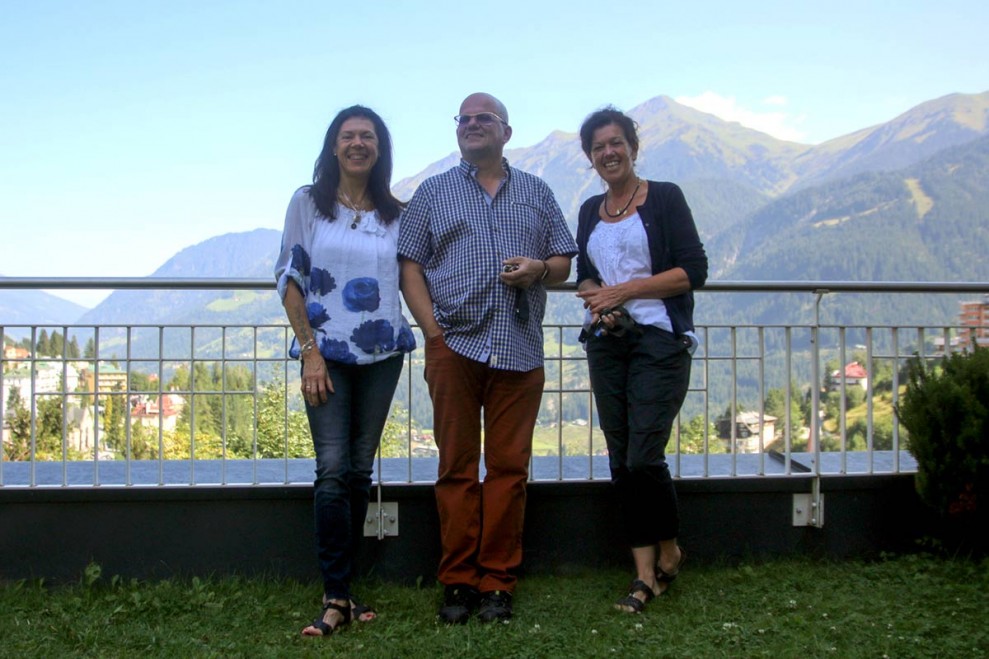 Let us spoil you!
The Gasteiner Wirtshaus Team is like a small family and with heart and soul hosts. We always try to make your visit with us as pleasant as possible and advise you with the choice.
We are also your partner for festivals and celebrations of every kind.
Efli, Robert and the Wirtshaus Team